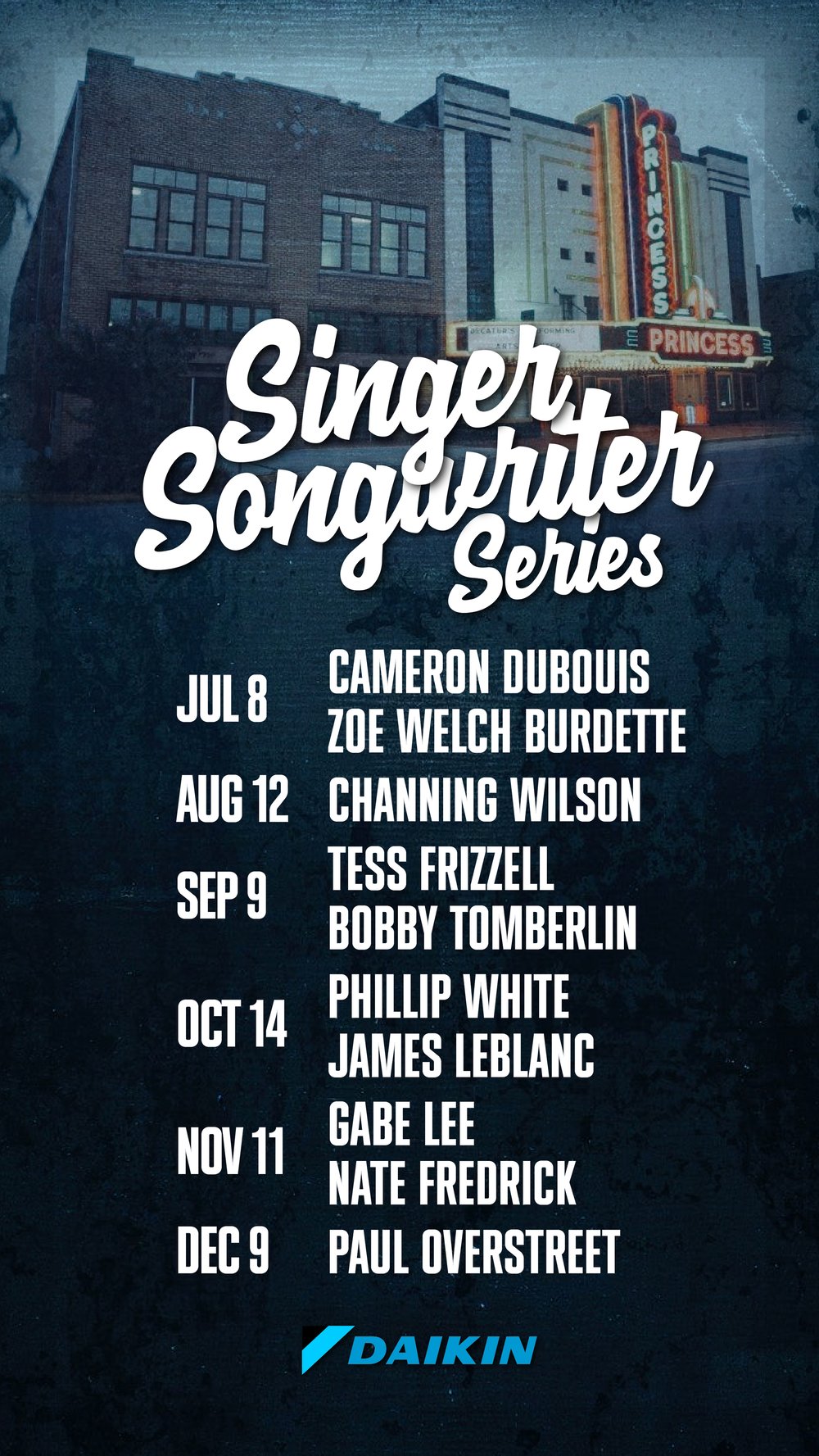 Songwriter Series Package!
The 2nd Thursday each month, top-tier Singer/Songwriters perform in the Princess Theatre's Singer/Songwriter Listening Room! This is an intimate space where you hear the songs and the stories behind them! Get SIX shows for the price of FIVE when you purchase the Season Series Package!
2021 Summer/Fall Series sponsored by Daikin available now.
STORY SLAM!
$100 cash prize!
Celebrate Diversity, Build Empathy, Create Change!
Prepare a 5 minute story about how you crossed, should have crossed, needed to cross a bridge (literal, figurative or both) - to be shared on stage with no notes. Drop your name in the hat - 10 tellers will be drawn randomly. Judges are a diverse and beautiful group. You could win $100 but more importantly your story could spark important conversations and create lasting change! Sponsored by WLRH Public Radio and The Mitchell-West Center for Social Inclusion, The Story Slam tickets are $10 advance/$12 at door - all attendees, including entrants, must purchase a ticket.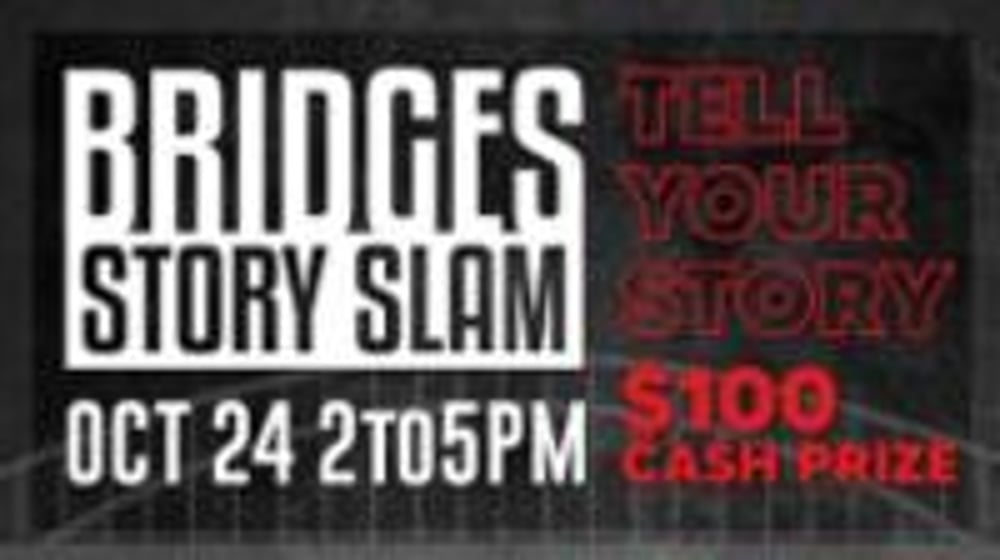 Testimonials
A few things our patrons have shared about their experience over the years:
"Love the Princess Theater and appreciate all the work that goes into each production. It's a home town thing for me and the Princess is DECATUR!"
"Excellent community theatre with wonderful support for original songwriters. I give it five hearts of excellence ❤ ❤ ❤ ❤ ❤"
"This is a great old theatre. Reminded me of times past. I was here due to an auction, but was able to walk through the entire place. This place would be a great place just to visit and if you have a reason to go to it, go. Walk around and explore."
"It was a lovely, loving, lively event filled with kind people, delicious food, and good music at a great venue. Really enjoyed all the roaring 20s attire in honor of the 100 year anniversary of the theater."